SwitchArcade Round-Up: 'Dragon Quest XI S' Demo, 'Mortal Kombat 11' Kombat Pack Contents Revealed, 'Oninaki' and Today's Other New Releases, the Latest Sales, and More
Hello gentle readers, and welcome to the SwitchArcade Round-Up for August 22nd, 2019. It's a Thursday, and that means the bulk of the article is dedicated to summaries of all of the new releases. There are some great ones today, including Oninaki, SEGA AGES Space Harrier, Invisigun Reloaded, and more. We've also got some news to check out, and a small list of sales to pick through. Let's get to it!
News
'Dragon Quest XI S' Demo Now Available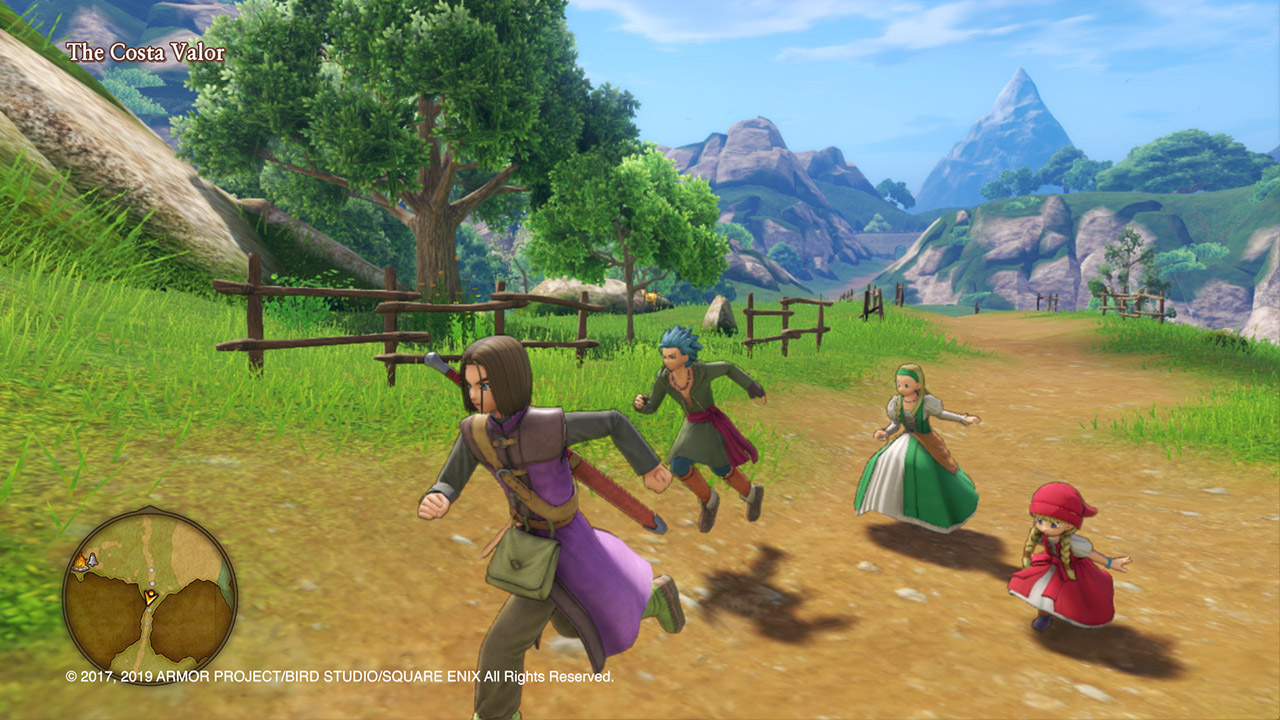 It won't be too much longer until Dragon Quest XI S is available on Switch. Like, just over a month! If you can't wait, a demo is now available on the eShop that will allow you to play the first little bit of the game. Your progress will carry over to the real game if you end up buying it, so you won't be wasting any time. On top of that, the game is now available for pre-load. It takes up 13.8 GB of space, so make sure you have room on your memory card. The full game releases at retail and on the eShop on September 27th.
The Full Roster of the 'Mortal Kombat 11' Kombat Pack Has Been Revealed
As is often the case these days, Mortal Kombat 11 had an add-on pass for sale right at launch. Also as usual, the exact contents of that pack remained a mystery for the most part. We knew it would have six new characters, seven exclusive skins, and seven exclusive sets of gear. We also knew almost from the start that one of the characters would be Shang Tsung, portrayed by the actor who played him in the original movie. Well, a trailer has been released that gives us the full spread, and it is something. Shang Tsung, Nightwolf, and Sindel come back from previous Mortal Kombat games. The Joker has mixed with the Mortal Kombat crew before and he's back for another round. Spawn has been a guest in many games, and he's a good fit for this lot. The last, and perhaps the biggest surprise, is the old version of the T-800 from Terminator. Arnie seems to have okayed his likeness for the game, and that is pretty awesome.
'DEEMO' and 'VOEZ' Both Get Updates with New Songs
Yes, they're still updating these with substantial new content. When you consider how many songs have been added, these games represent incredible value for your money. The update for VOEZ adds fourteen new songs, while the update for DEEMO adds thirteen. Like usual, these updates are completely free, so go ahead and download them to get those new tunes. Rayark really is a wonderful developer, and it's awesome to see how well it takes care of its customers.
New Releases
Oninaki ($49.99)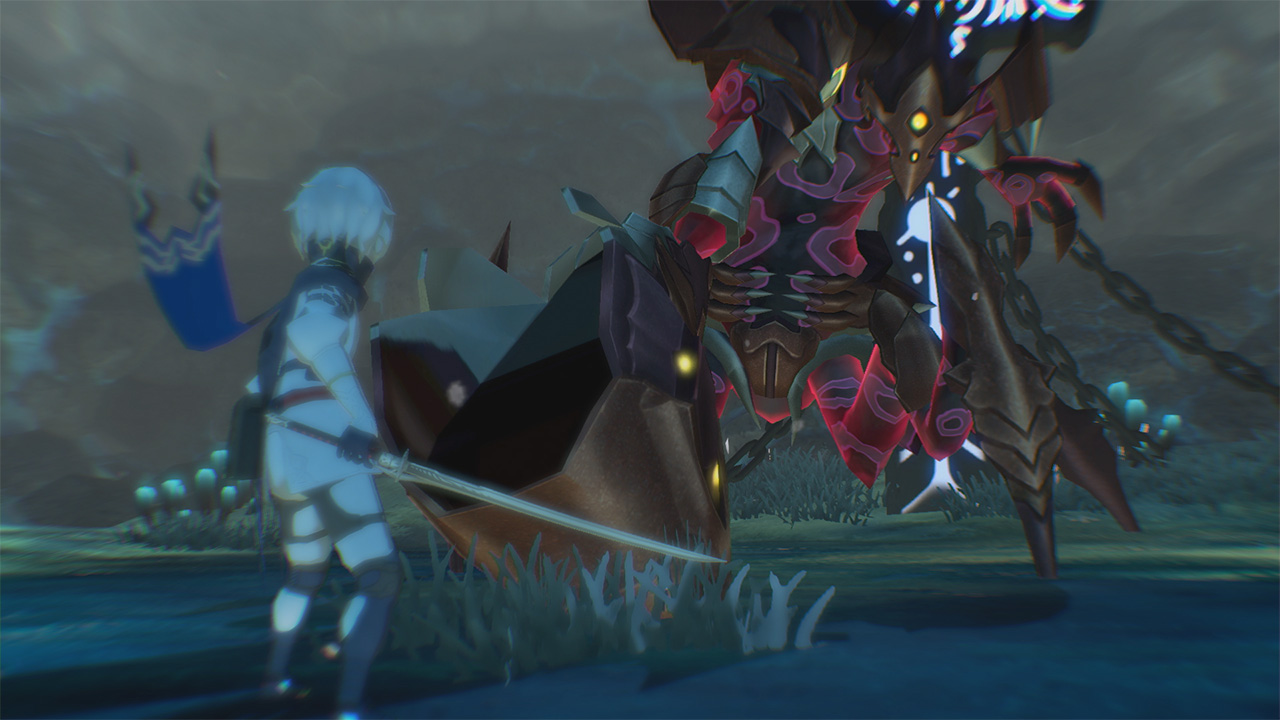 SwitchArcade Highlight!
Tokyo RPG Factory takes a third swing at the ball. After its first game, I Am Setsuna, garnered mixed-to-positive reactions, the company hit a bit of a sophomore slump with Lost Sphear. It's not a bad game, but it's not that great either, and seems to have been largely forgotten. Oninaki goes for a slightly different angle, and I think the result is better. This action-RPG has an interesting story and reasonably fun mechanics, and I think if you liked what the developer was laying down in its first two titles, you'll really like this one. Unfortunately, another thing it shares with its predecessors is that it feels a little like a budget title. Still, not a bad way to close out your summer if you're somehow hurting for RPG goodness on your Switch.
Invisigun Reloaded ($19.99)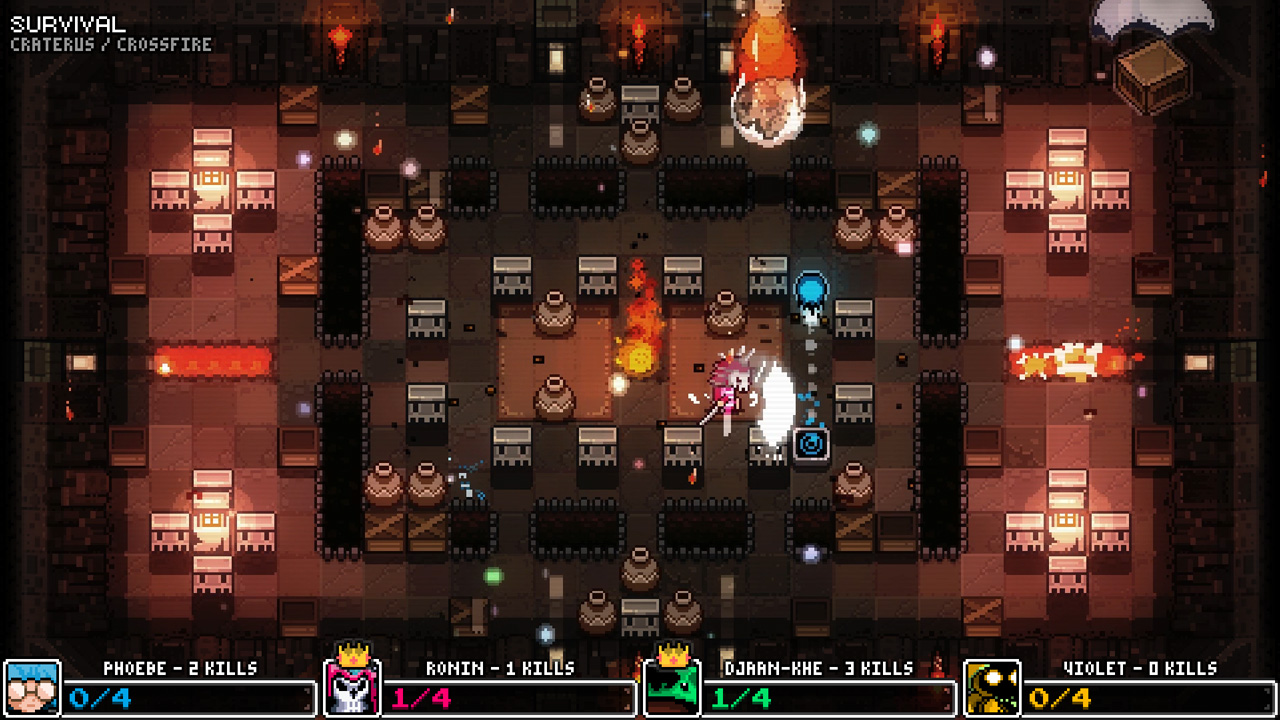 SwitchArcade Highlight!
An enhanced port of the game once known as Invisigun Heroes, Invisigun Reloaded is a top-down arcade action game with a cool twist. Specifically, everyone is invisible. Yes, even your own character. You have to use various hints and telltale clues to figure out where everyone is. A robust single-player campaign is enjoyable enough, but the real good times come when you play multiplayer. Both local and online play is supported as you and your friends try to do your best not to reveal your presence as you take each other out. Just a plain fun game that makes a meaningful change to a well-worn formula and finds gold as a result.
Milkmaid of the Milky Way ($5.99)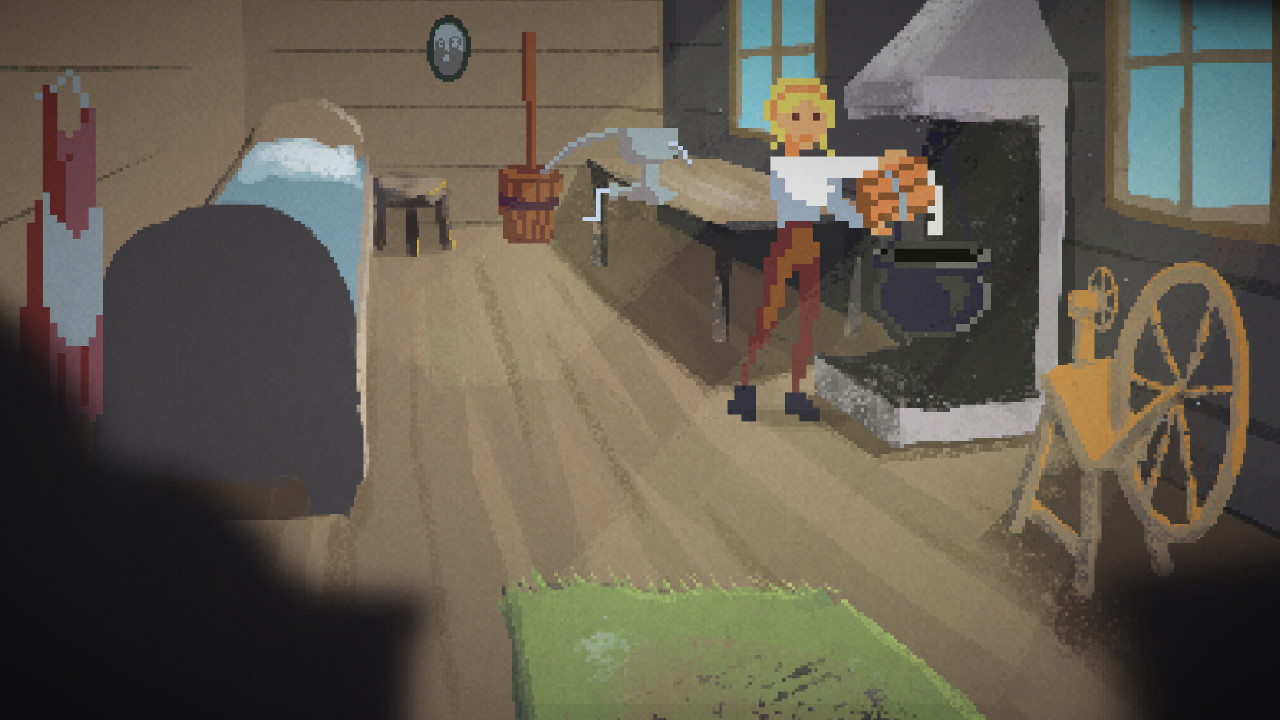 SwitchArcade Highlight!
You may remember Milkmaid of the Milky Way from its mobile release a couple years back. We liked this point and click adventure quite a bit then, and I think it's just as good now. You play as a milkmaid living in 1920s Norway whose cows are abducted by aliens. So naturally, she hops a ride to space in order to get them back. The quirky sense of humor helps the game quite a bit, and its dedication to rhyming is admirable in its attempt if not necessarily in execution. The story is what really drives this one forward, as the puzzles are just kind of there. The adventure lasts for a few hours at most, but it's a pleasant enough ride for the price. In a nice turn from the norm, the Switch version doesn't cost much more than the mobile version.
SEGA AGES Space Harrier ($7.99)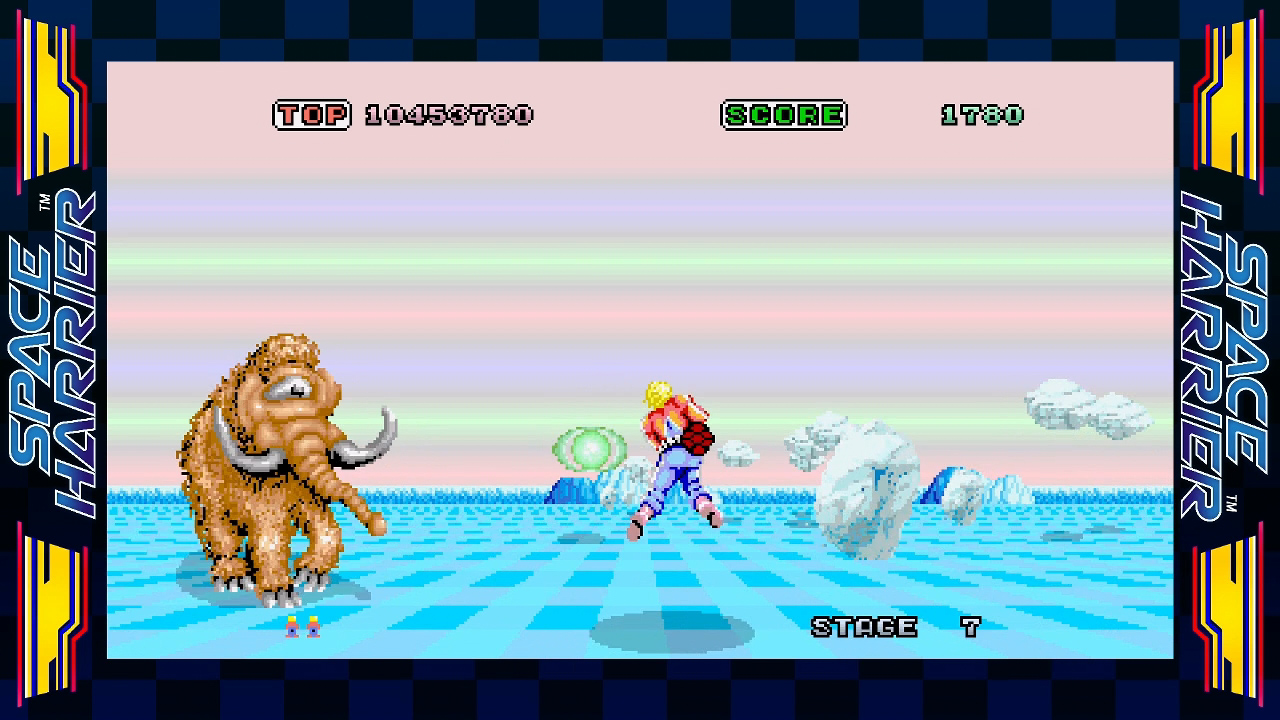 SwitchArcade Highlight!
Get ready! Yes, it's Space Harrier again. How are you? I like your 1980s workout suit, Mr. Harrier. There was a time where an arcade-perfect Space Harrier was a rare enough occasion that I'd tell you to buy one automatically if it came out. But Space Harrier is all over the place now, and even had an outstanding Nintendo 3DS version that is honestly still my favorite. On the other hand, the Switch does not have a Space Harrier yet. So here it is, in all of its M2-powered glory. Not much new here beyond a new mode that gives you a barrier that protects you from collisions, but I'll be darned if the game doesn't look utterly fantastic on that Switch screen. Again, this isn't my favorite version of Space Harrier, but it's still an awesome port of a great classic. The thumbs: they are up.
SEGA AGES Puyo Puyo ($7.99)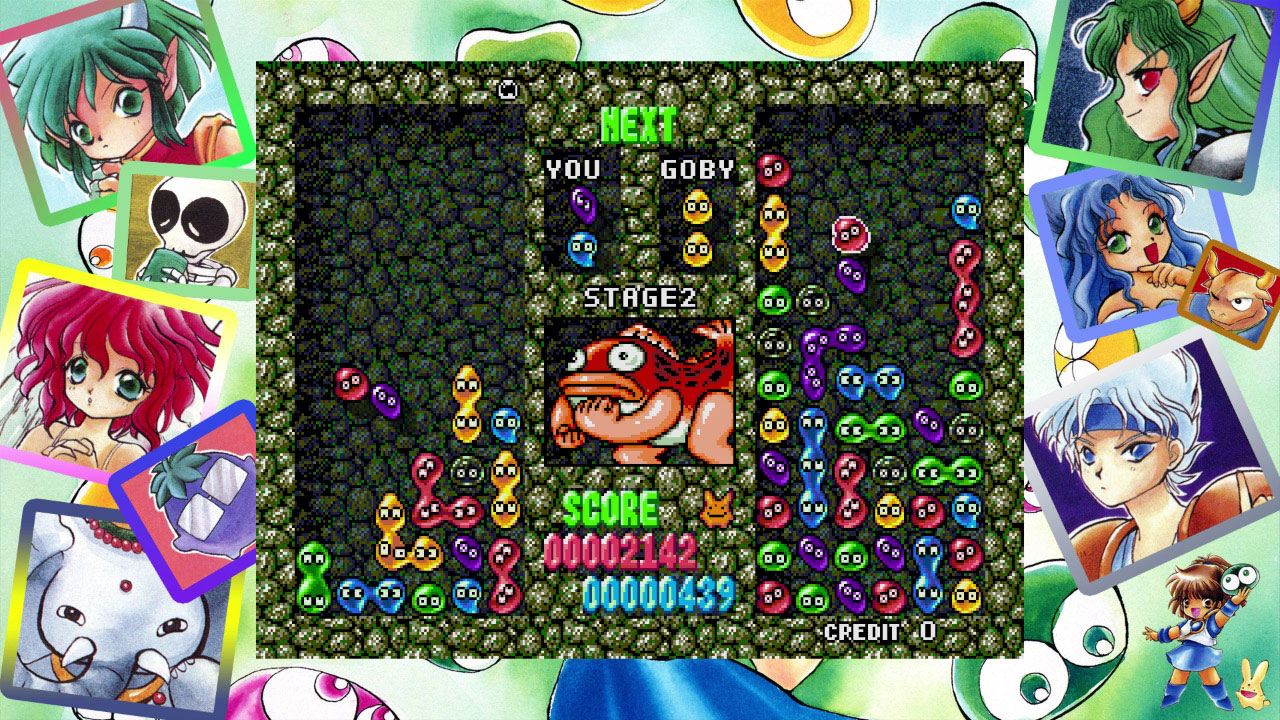 SEGA is pushing Puyo Puyo pretty hard these days, but it's been popular in Japan for a very long time now. If you want to see where it all started, you can now do that through this SEGA AGES release of the arcade classic. M2 has done its usual fine work on the game, adding in some extras and options to make it the best it can be. The developer even went so far as to add in support for online play. That all being said, unless you're dedicated to collecting all of the SEGA AGES games, it's hard to recommend this one. Puyo Puyo Champions offers a far better multiplayer experience and is only a couple bucks more. Puyo Puyo Tetris is a good bit more expensive but has significantly more content for the starting Puyo Puyo player. And sometime within the next several months, the excellent sequel Puyo Puyo Tsu will be added to the SEGA AGES line-up. That makes this a bit unnecessary, in my opinion.
Path of Sin: Greed ($14.99)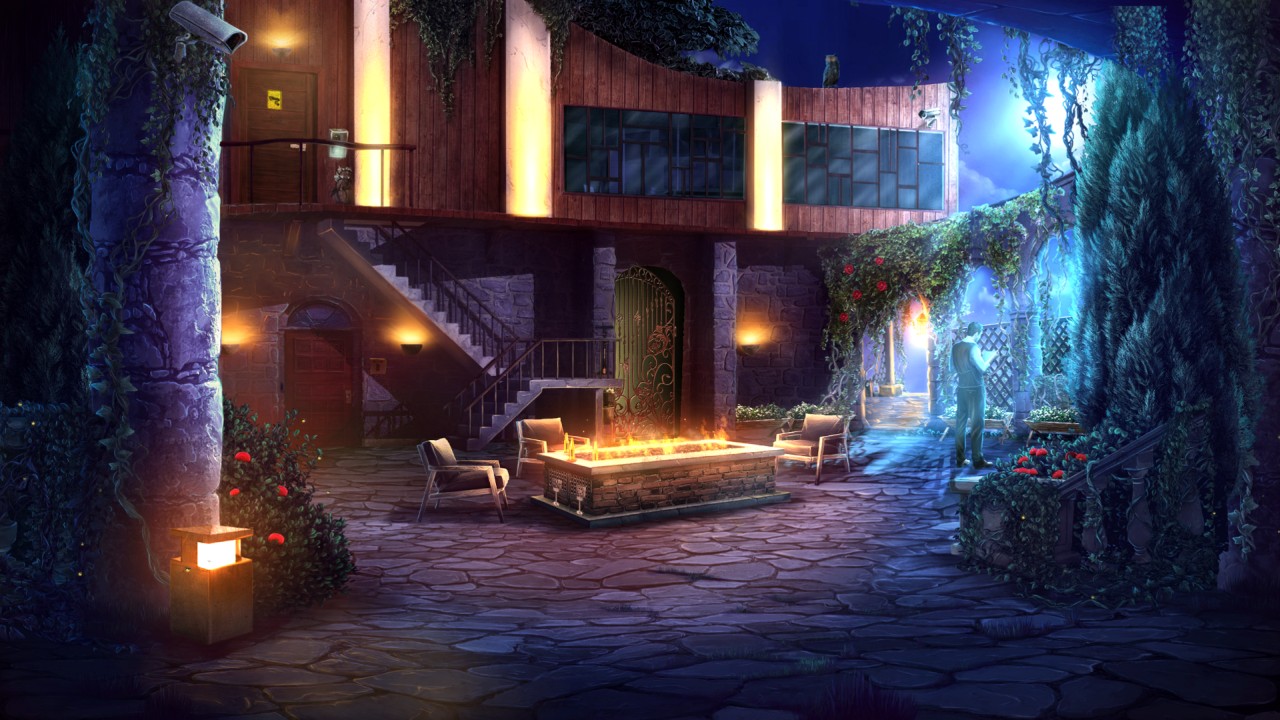 Yeah, it's another Artifex Mundi hidden-object game. If you've enjoyed the company's past games of this style, you probably won't be disappointed here. Path of Sin follows the story of a rookie inspector and her experienced partner as they try to solve the mystery behind a security guard's death. Was it suicide? Or something more sinister? As you talk to the townspeople who live on the island, the picture begins to get a lot clearer, and the stakes start to get higher. Tons of locations, characters, and puzzles to deal with, and it's all decent enough by Artifex Mundi standards. Not my kind of thing, but it may well be yours.
Everdark Tower ($4.99)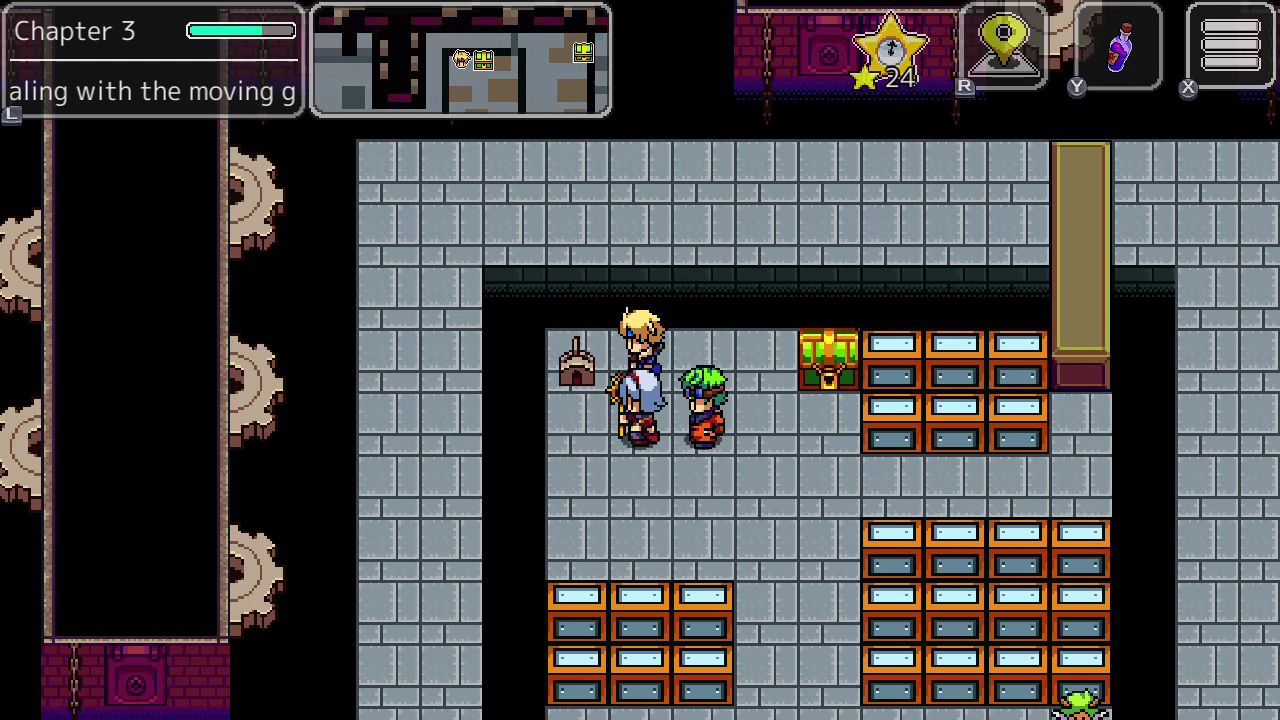 Everdark Tower is another one of Kemco's light RPGs. It's extremely short and has very little value even compared to other Kemco-published RPGs. The battle system is pretty much exactly the same as Archlion Saga, which is to say it's almost entirely devoid of challenge, strategy, or meaningful choices. There are a few more puzzles than that game, but the goal here was to make a game that anyone could beat so it's not going to put up much resistance. If you really feel the need to play this, go download it on your phone. It's free, and it doesn't take much more than an hour or two to finish. Heck, the Dragon Quest XI demo that released today is longer and about a million times better than this.
Mr Blaster ($1.99)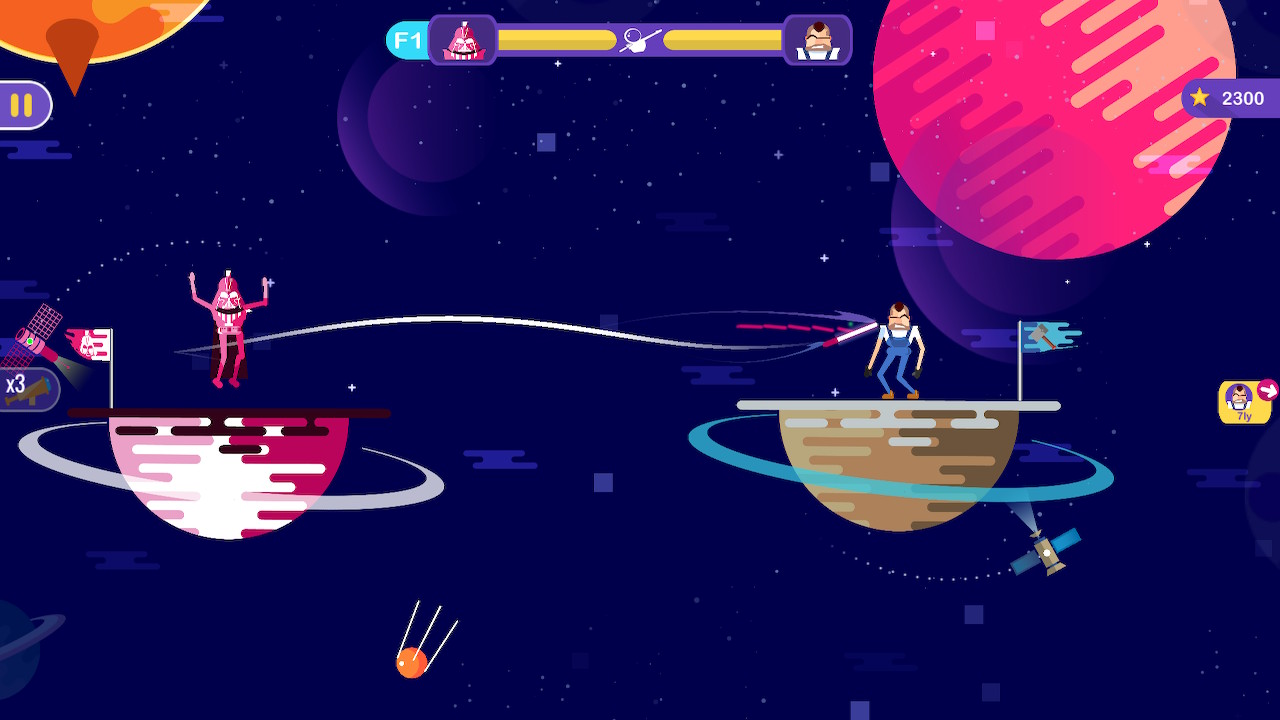 If you've ever played Bowmasters or anything like it on your mobile device, Mr Blaster will be very familiar. Your character stands at one end of a stage, while the opponent is at the other. You need to use a sort of slingshot mechanic to launch a shot and hit them. There are many characters and most of them are just barely-disguised clones of licensed pop culture figures. You can play against the computer in the solo mode or do split-screen battles against another human locally. I don't have much of anything nice to say about this except that I appreciate that the publisher didn't apply a Switch tax here. Definitely a future $0.19 sale game.
Sales
At the time of writing, there really isn't a whole lot here. As usual, I expect that to change dramatically by the time I wake up. For now, we have a deal on Mortal Kombat 11 similar to the one that was going on a couple of weeks ago, and a few other sales of little note. As for the outgoing sales, any shoot-em-up fan should make sure to grab Danmaku Unlimited 3 for half price. Other than that, there isn't really much there of worth that won't be back again before too long.
New Games on Sale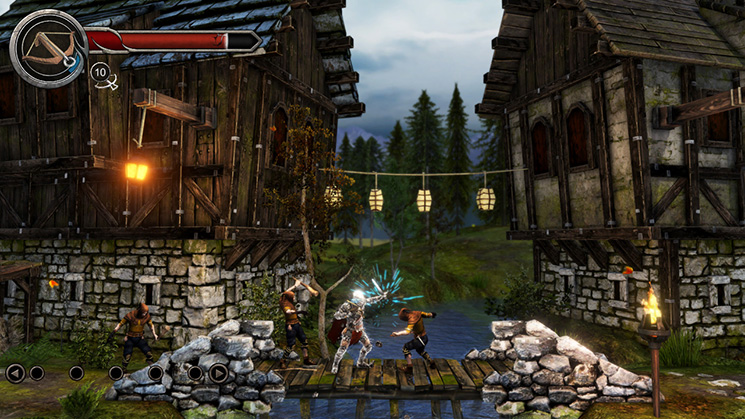 Castle of Heart ($1.49 from $14.99 until 9/11)
Crazy Strike Bowling EX ($7.99 from $9.99 until 9/4)
Path to Mnemosyne ($4.99 from $9.99 until 9/5)
Mortal Kombat 11 ($41.99 from $59.99 until 8/27)
Car Quest ($0.99 from $9.99 until 9/12)
Chalk Dash Carnival ($2.83 from $7.09 until 9/12)
Almost There: The Platformer ($4.89 from $9.99 until 9/12)
Moto Rush GT ($10.49 from $14.99 until 9/11)
Desktop Bowling ($5.91 from $7.39 until 8/28)
Sales Ending Tomorrow, Friday, August 23rd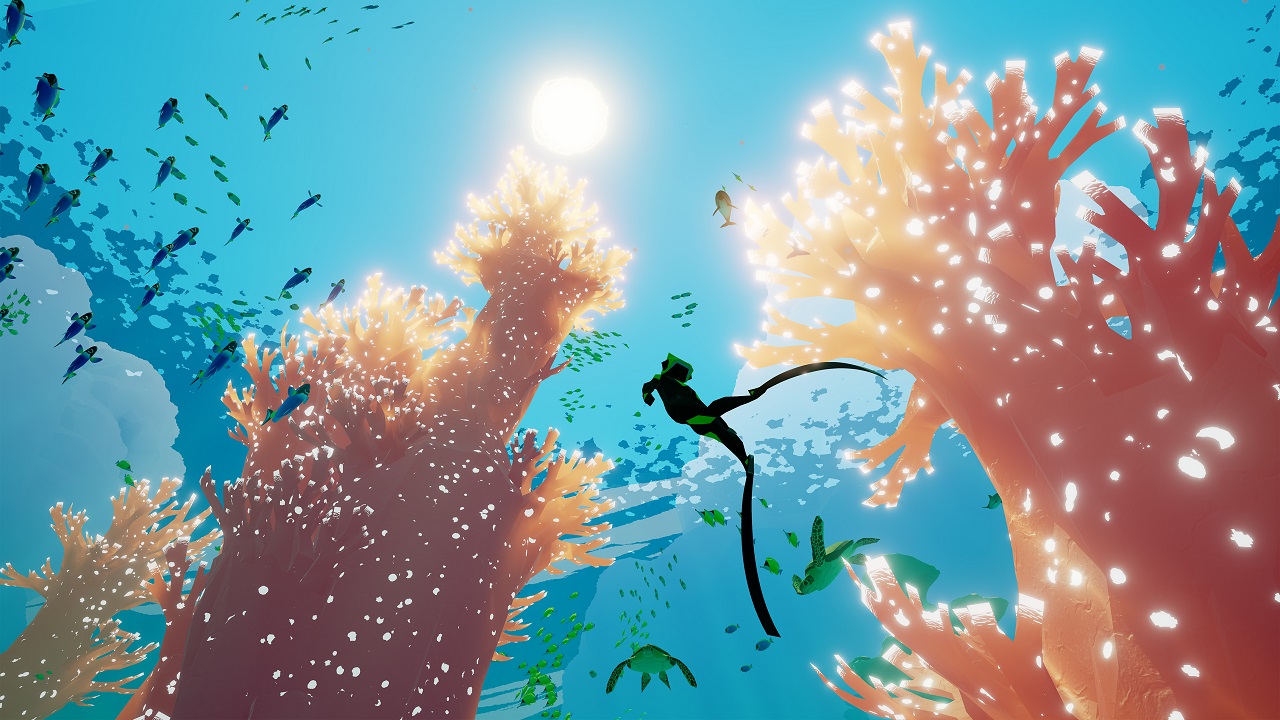 ABZU ($14.99 from $19.99 until 8/23)
Aperion Cyberstorm ($5.99 from $14.99 until 8/23)
Bring Them Home ($5.59 from $6.99 until 8/23)
Brothers: A Tale of Two Sons ($11.99 from $14.99 until 8/23)
Danmaku Unlimited 3 ($4.99 from $9.99 until 8/23)
Mini Trains ($3.99 from $5.99 until 8/23)
Moorhuhn Remake ($5.59 from $6.99 until 8/23)
Safety First! ($0.99 from $2.99 until 8/23)
Wreckin' Ball Adventure ($3.49 from $4.99 until 8/23)
That's all that's good for today, friends. Tomorrow, we'll be checking out the rest of this week's releases along with any stragglers that appear out of the sky. We'll also have whatever news comes, and a likely massive list of new sales. Be sure to swing back around and see what's new. Have a great day, and as always, thanks for reading!